July 17th, 2011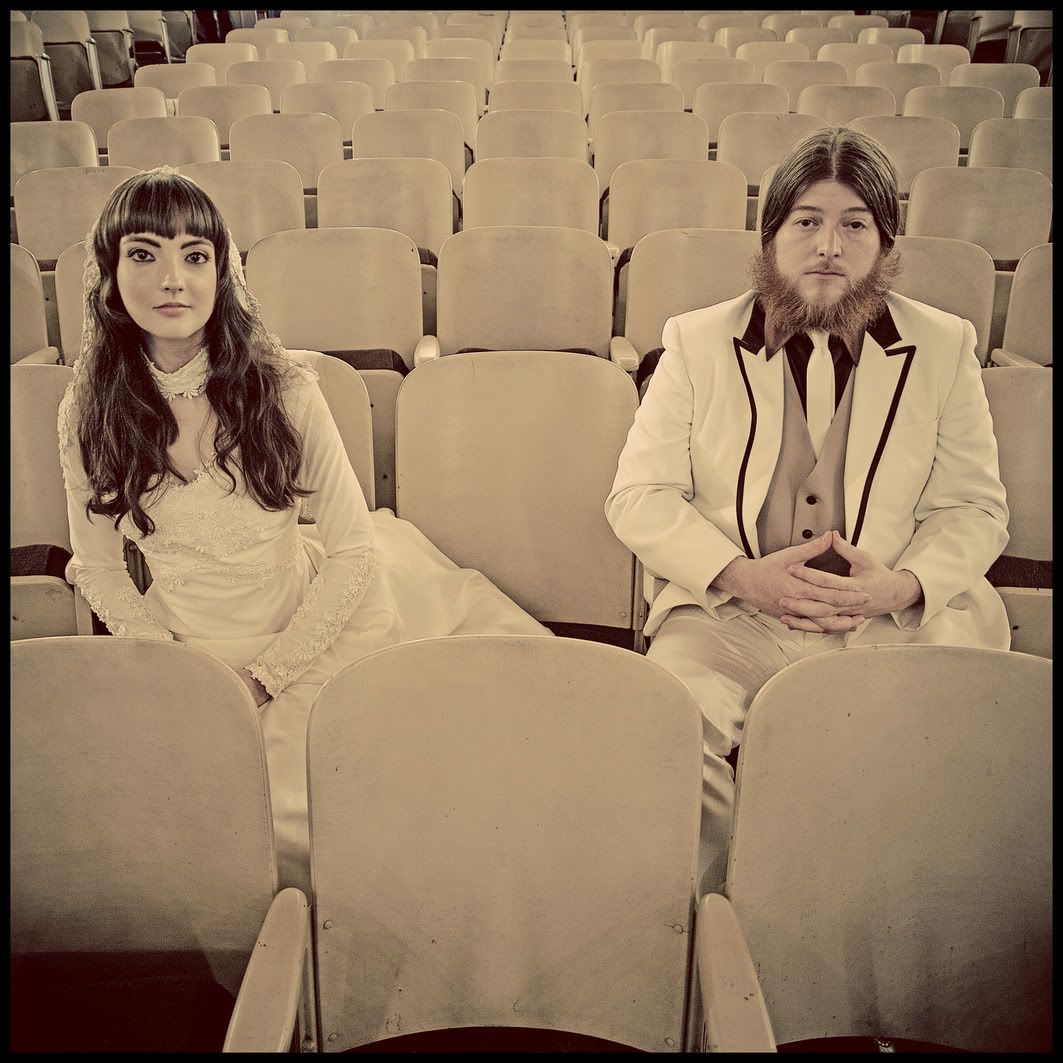 Our wedding was in the small, ghosty town of Pawhuska, Oklahoma. We found the town and the theater when our best man Jesse Aycock couldn't play music at an art show and offered the gig to Mark & I. We played it and fell in love with the small Oklahoma town and the whole experience we had there.
We wanted the day to describe us. In Pawhuska, we were able to find the ultimate wedding theme to fit us perfectly: a Do-It-Yourself Disco-On-The-Prairie Wedding!
The Invitation…
I designed it myself using an image of the theater where we were getting married that Mark took.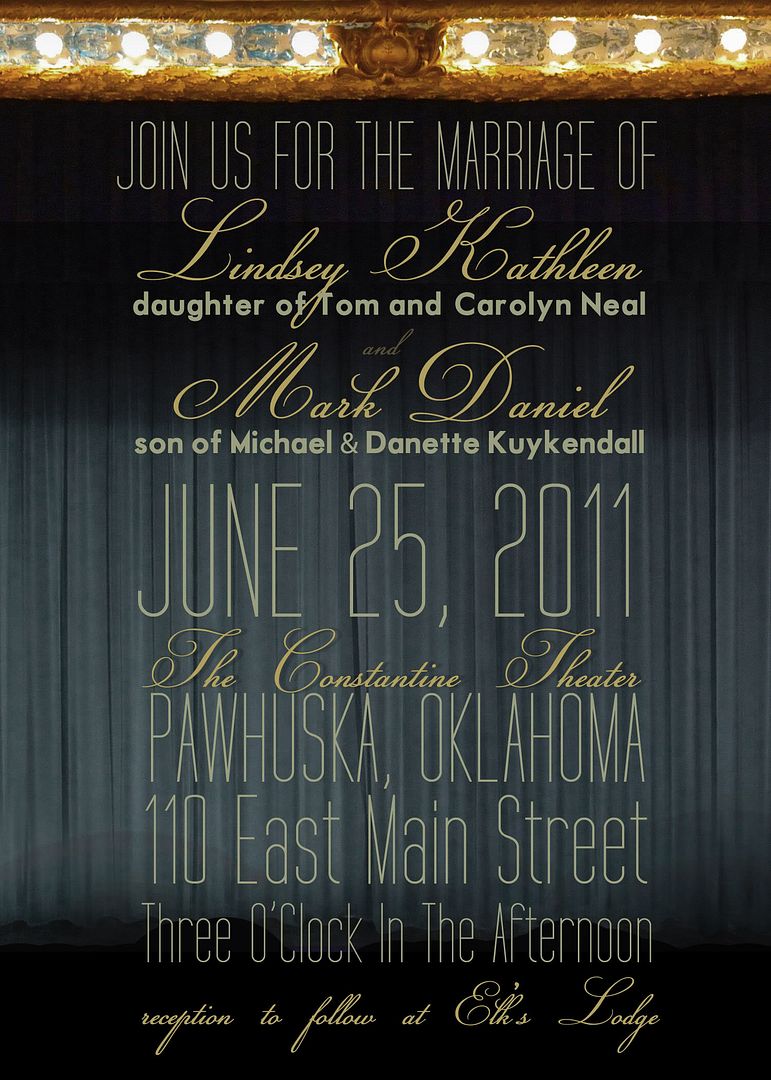 The Video…
Here's a 5 minute video of the whole day by our film crew!
Mark & Lindsey Kuykendall from Kelly Kerr on Vimeo.
The Preview…
To kick off our wedding ceremony, we played a "movie trailer" that we made to "preview" the wedding. It is made of our 80's and 90's home videos that our parents took of us as kids. Mark used his voice talent (YES! It's Mark's voice!) and together we scripted what our "movie" was about.
Here it is!
The Ceremony…
The Constantine Theater.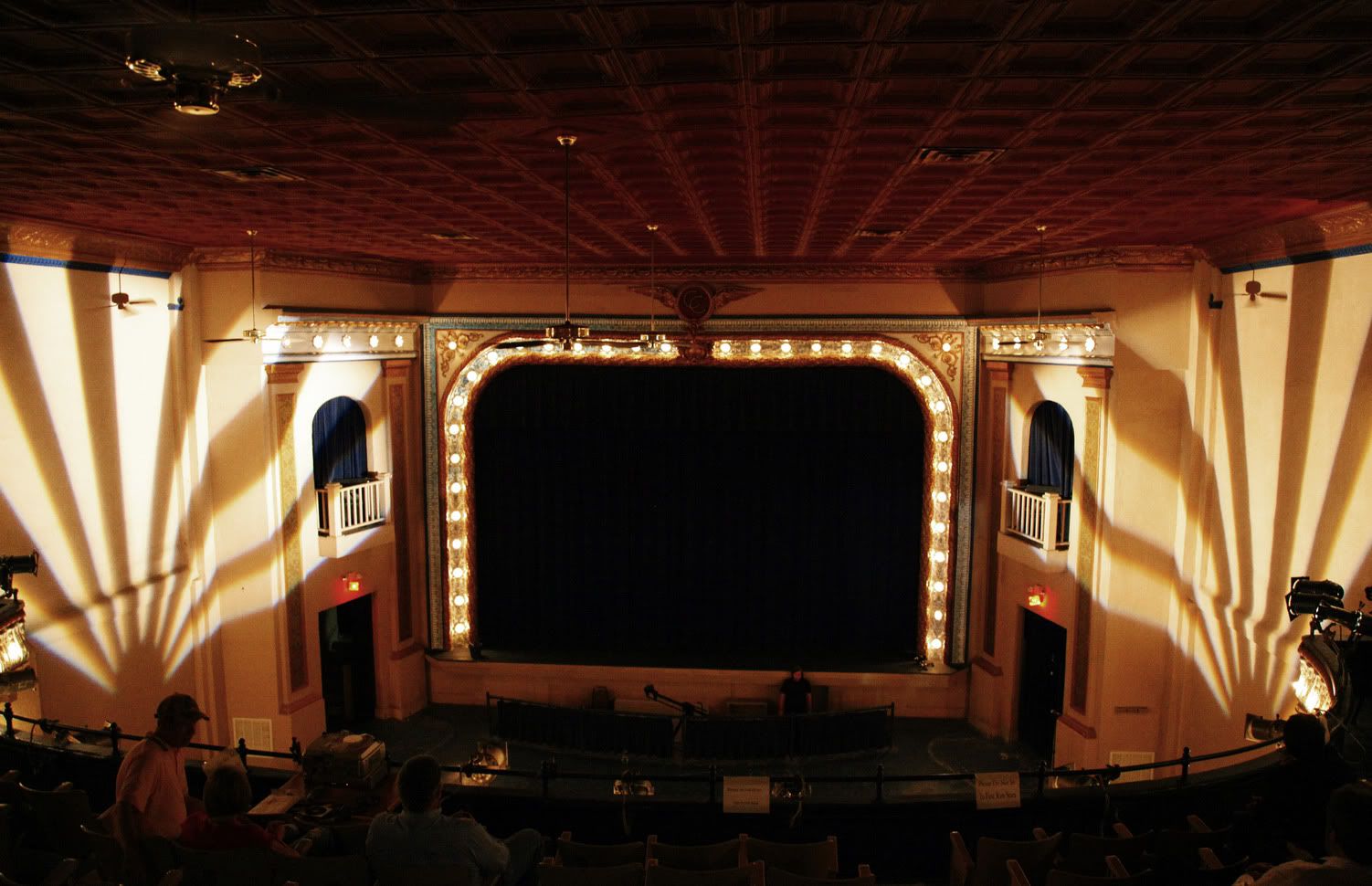 The Reception…
The Elk's Lodge.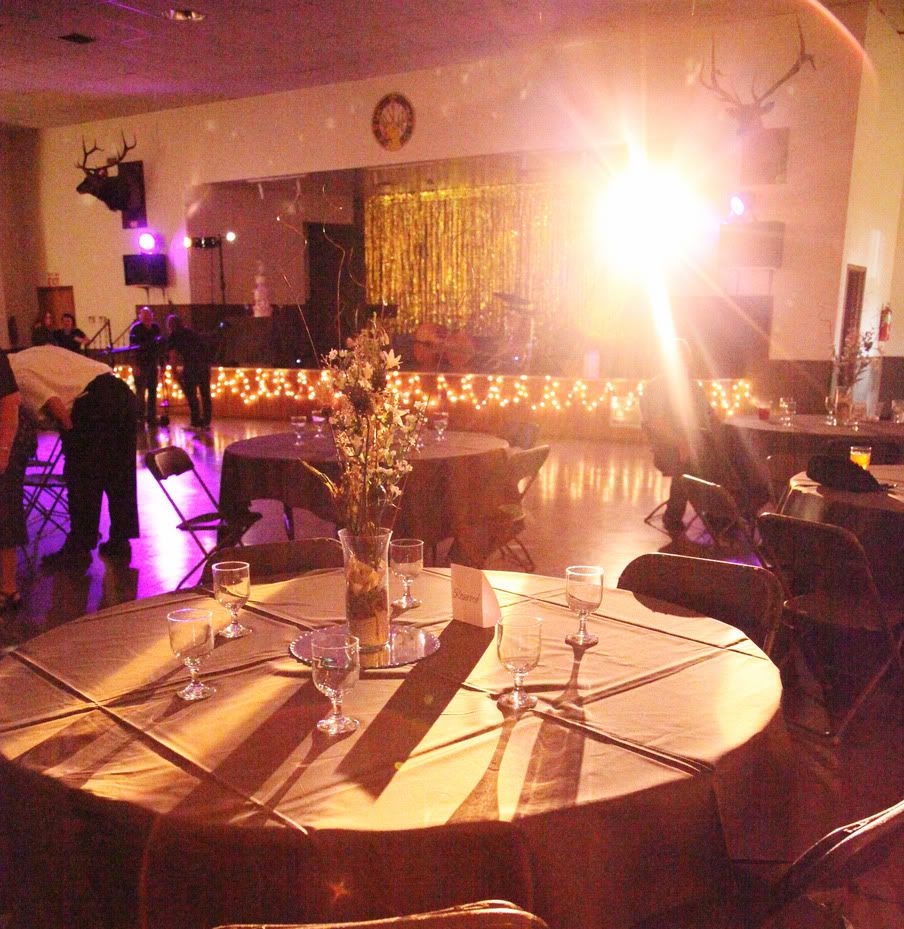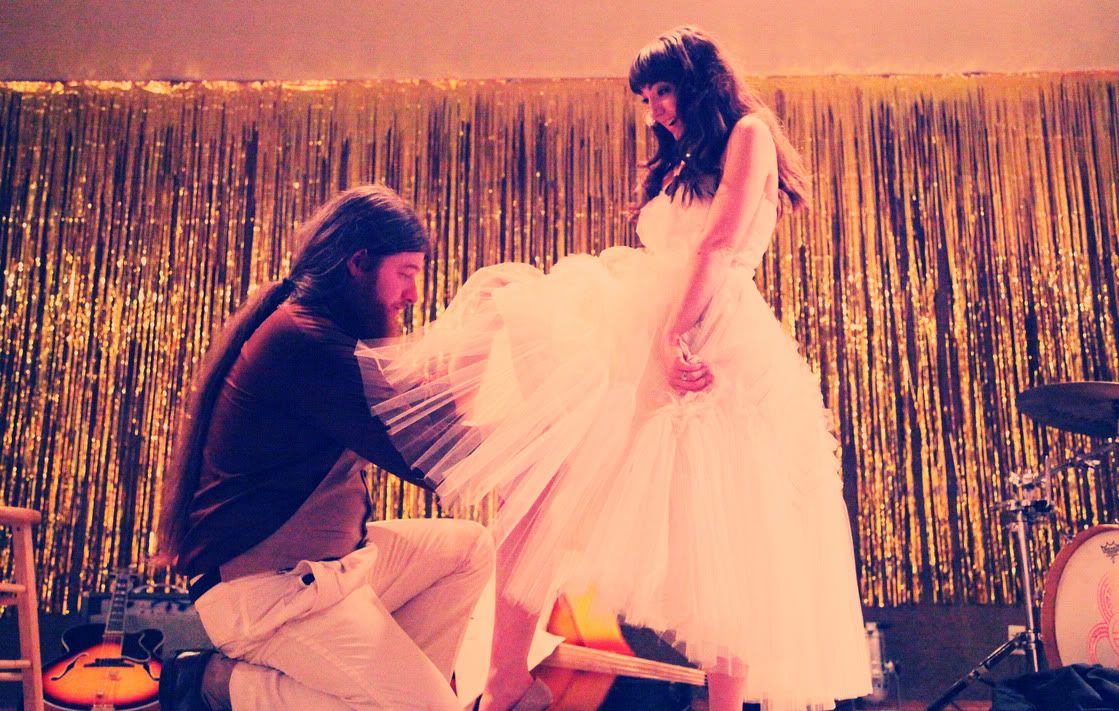 The "Get Ready" Site…
A friend's 1800's ranch house. It was built before Oklahoma was a state!
The Dress…
The ceremony dress and veil was Mark's Mother Danette's 1979 wedding dress.
The reception dress was a 1950's gem I found on Etsy. The reception necklace was a vintage rhinestone chandelier necklace from the Tulsa Flea Market.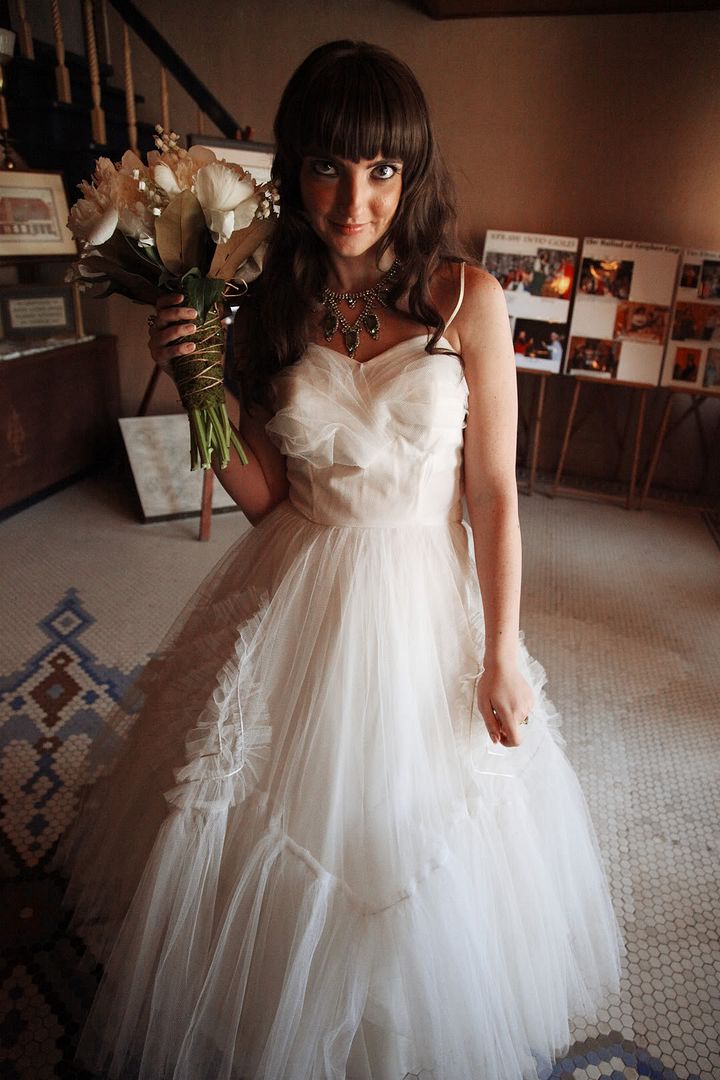 Mark's 1970's tux was a treasure we found on Ebay. It's from a fantastic Ebay store called Pat's Colorful Tuxedos if you're looking for interesting groomswear. Since my dresses were vintage creamy white, not crispy new white, we had to have Mark in a white that matched.
The groomsmen wore their own white shirts and black pants, and added suede vests and "colonel" ties from Drysdales. (Vest – $25. Tie – $5.)
I told my Dad he could wear whatever he wanted and was comfortable in. He did an amazing job! He ordered a black western suit online and wore the "colonel" tie from Drysdale's to match the groomsmen – his idea! (Good going, Dad!)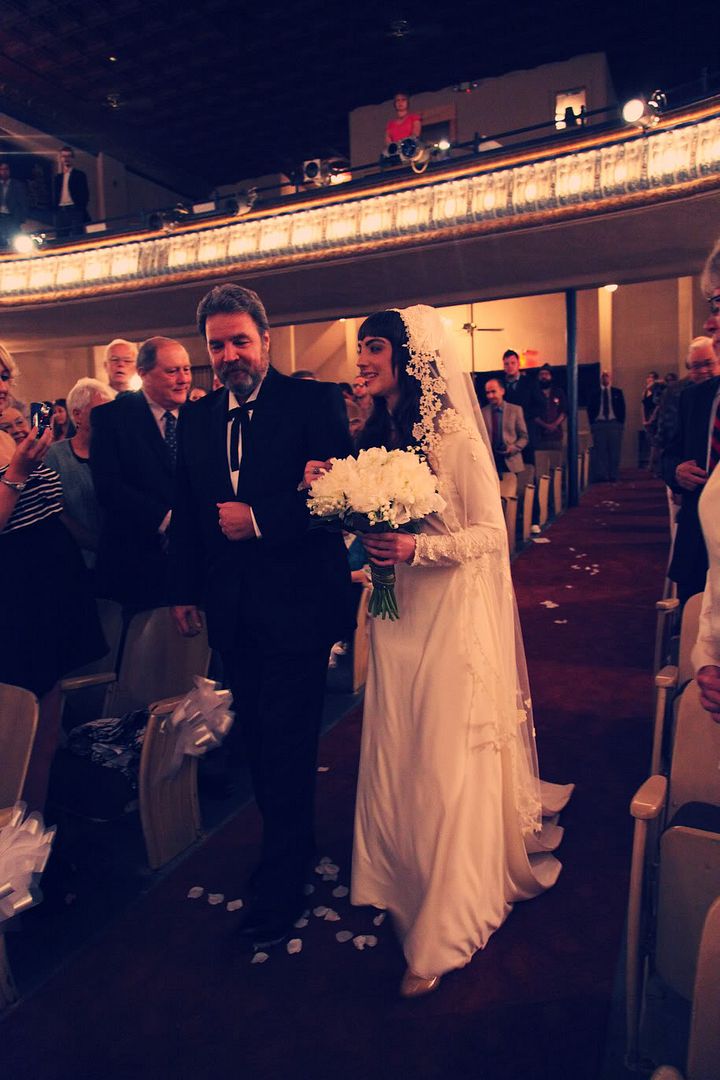 My Mom picked up a silver blazer and a black sleeveless dress from Chico's (we made a shopping trip of it.) She also bought a vintage 50's necklace from the same booth at the Flea Market where I got my reception necklace!
My flowers were peony and lily of the valley, which represents "the return of happiness." This was particularly meaningful for Mark, after the passing of his Mother, Danette, in 2005. Mark had a matching boutonniere.
The bridesmaids were in J. Crew silk chiffon dresses in "wintermint." I picked up chunky pearl necklaces on ribbons for them as a gift. Two bridesmaids and I came together to wrap up our baby's breath "arm lay" bridesmaid bouquets. We used lace from Mark's brother & sister-in-law's honeymoon that she had picked up at an antique shop in Colorado.
The Dancing…
Our dance floor got wild!
Right at dusk, the whole wedding party and all the guests jumped in their cars and we all went out to the Tallgrass Prairie reserve to be with nature, the sunset, and the buffalo.
It really, truly was the biggest and best party of our whole lives and we are incredibly blessed to be surrounded by such amazing people!
Love,
Lindsey & Mark